OLLI Art Club Events: June - August, 2022
Please join the Art Club for a tour of Sonoma County Museum on July 13!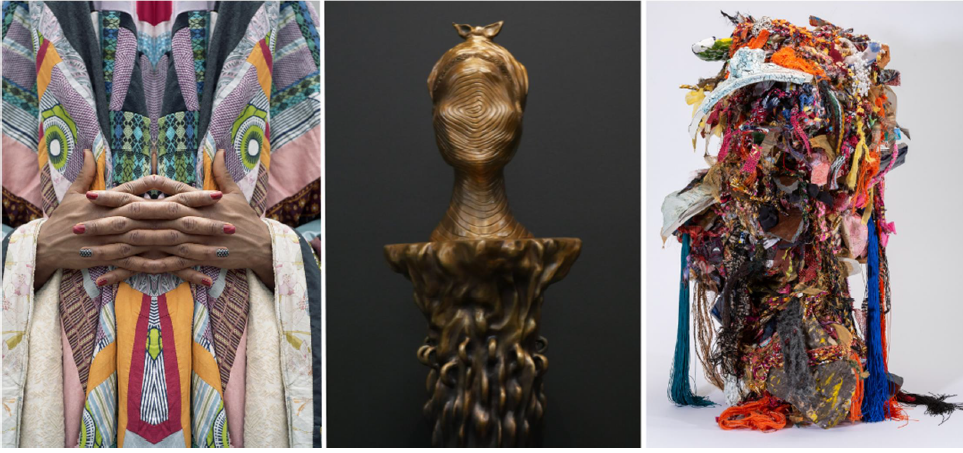 Other events for you to consider:
Sebastopol Center for the Arts - Abstract Exhibition (Linda's painting received two Awards)
OLLI Summer classes are now open for registration (Linda's lecture on Leissring Gallery is July 26)
June 28 - Poetic License zoom, 7-8:30pm - register at SebArts.org (Linda is guest poet)
July 1-30 - Santa Rosa Art Center - Upcycle: Reimagine, Recycle - Reception 5-7 pm)
July 10 - Petaluma Art Center - Art & Garden Festival - 11 to 5 pm, Sunday
July 16-Nov - SFMOMA - 150 paintings of Diego Rivera (Art Club field trip tba)
July 26 OLLI and optional tour (July 29) of JCL Fine Arts (Jack Leissring Gallery) in Santa Rosa. See attached flyer.
August 18 - Art Club Zoom lecture on artist Faith Ringgold (by Linda) - more information coming soon
August 25 - Art Club Field Trip to see artist Faith Ringgold at de Young - more information coming soon
Now to Sept 5 - Guo Pei's Coutour Fantasy (amazing clothing) - Legion of Honor
YOUR ART CLUB TEAM THANKS YOU:
Linda L Reid (Chair), Heidi Chretien, Connie Codding, Nanette Garner, Marta Hayden, Pat Kavanaugh, Sharon Olesky, Kathleen York, Dianne Ziola 
Art Club History
The first Art Club meeting was in October 2016; we are now in our 5th year. Amazing!
With one year off for Covid, we have had 1215 units (unit = attendance at Club event), 16 lectures, and scads of field trips and meet-ups.
Art Club Merchandise
Wow! The Art Club has swag!
Below is a photo of the Art Club shirt and mask. Yea!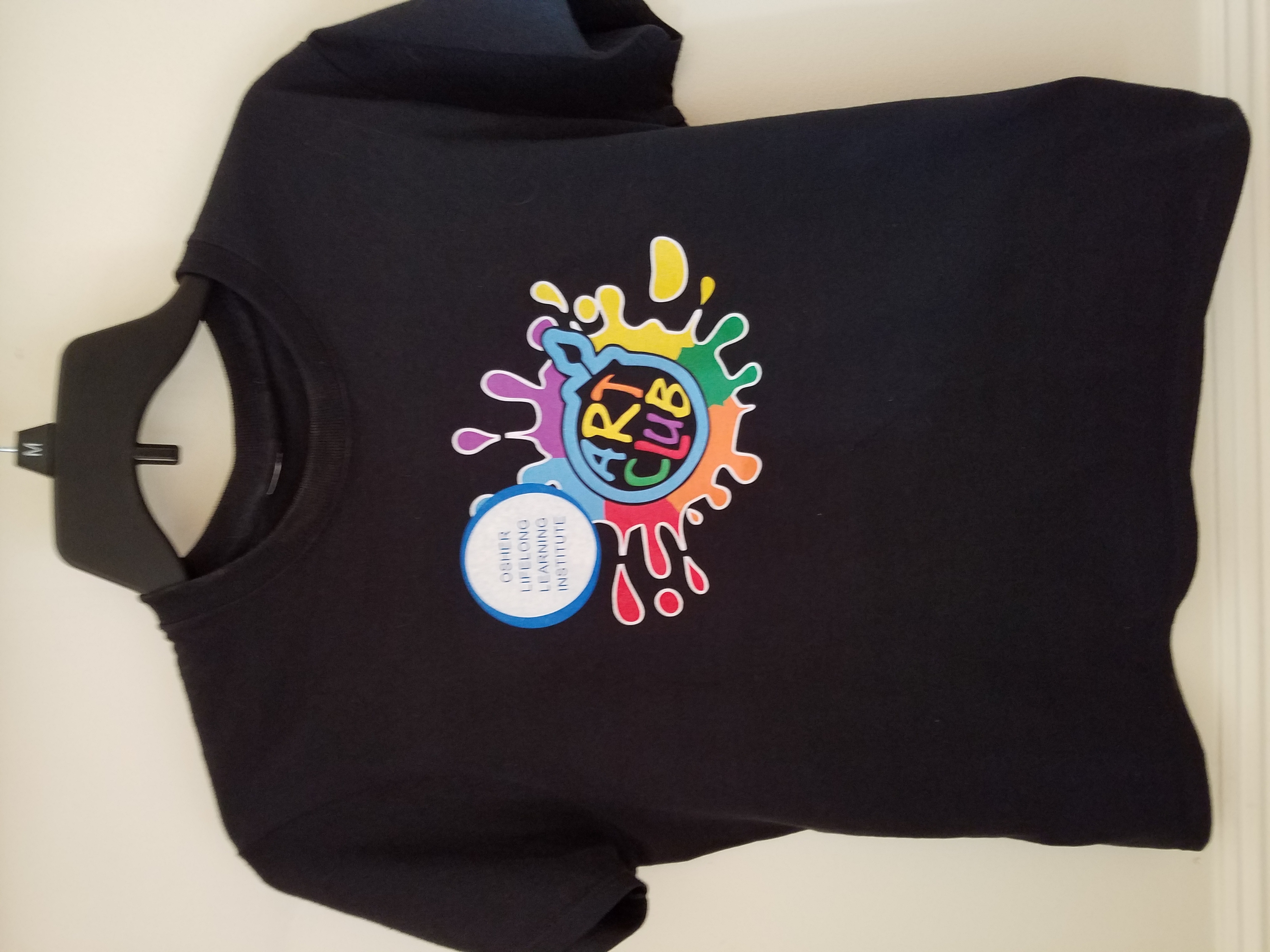 T-shirt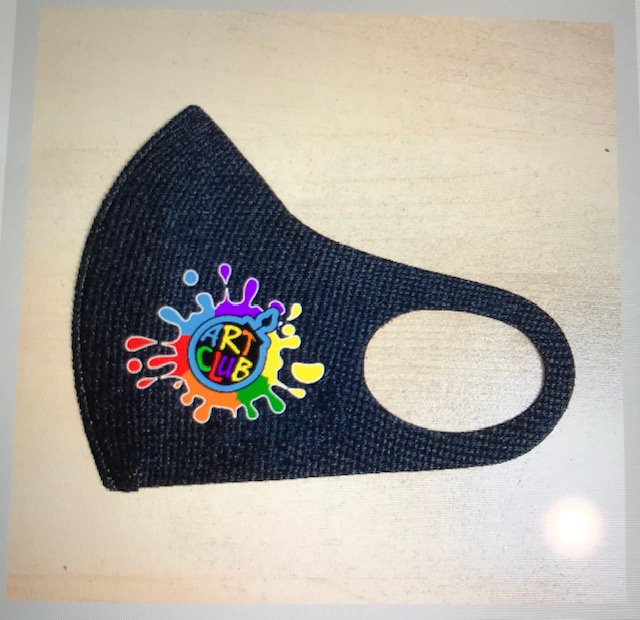 Face mask
Here's the deal:
$8   =     Mask
$25 =    Shirt
Or buy both for = $28
How to pay: send check make out to Linda L Reid. No credit cards. 
How to receive: Pick up at Linda Reid's home in Penngrove. 
How to order: Respond to this email with what you want to buy. If you are buying a shirt, include one of these sizes: Small/Medium/Large.
Also state if it is for: Male or Female
Linda will confirm your order with further details. 
Thank you to Art Team Member Nanette Garner for researching the masks.
Don't miss out on getting your wonderful Art Club swag today! 
You will be styling!!!
The Art Club mask has the Art Club logo on it.
In April the Art Club enjoyed tours of Sonoma County and Sonoma Valley Museums. 
Reverberations Two - don't miss seeing the 50 artists' responses to 50 poets' work at SebArts (Seb Center for the Arts). It is a marvel. 
Open Studios - June 4/5 & 11/12 (10:00-5:00) 130 artists countywide, open their studios to the public. A catalog of artists and locations is available at SebArts, or go online to Art at the Source. 
I am one of the artists this year, so, drop by my studio (#96 in catalog) to see my paintings and have a visit!
Also, to see one example of each Open Studio artist's work all in one place, attend the SebArts Exhibition, Opening night is May 20, 6:00-7:30 pm. 
Poetic License - SebArts hosts a zoom poetry reading once a month. On June 28, Tuesday, 7:00-8:30, I will be the guest poet. You can join the program by registering at SebArts.org. 
Alice Neel is an exciting artist. Everyone can relate to her portraits of famous and not so famous people -  at De Young Museum. 

Open Studios - Art at the Source - June 4/5 & 11/12

Over 125 local artists open their studios for your visits.
I am one of those artists! First time for me and I hope you will come to my studio.
There will be more on this as we get closer, but save the date!