HOW TO FIND US!
Directions to OLLI class & event locations:
SSU University campus
1801 East Cotati Avenue, Rohnert Park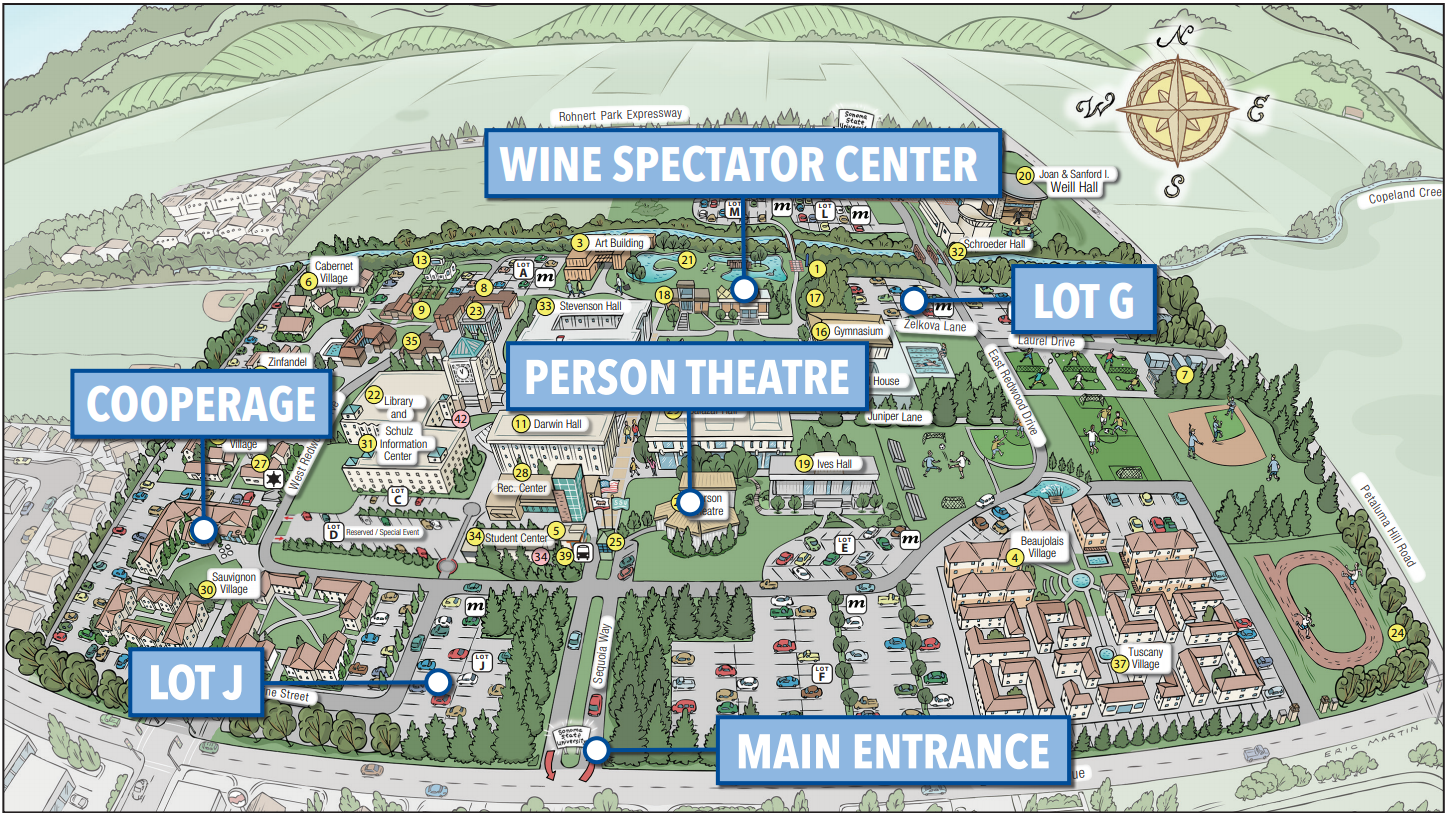 Hwy. 101 to Rohnert Park Expressway exit.
Turn east onto Rohnert Park Expressway and follow to its end at Petaluma Hill Road.
Right on Petaluma Hill Road to the stoplight at East Cotati Avenue.
Right on East Cotati Avenue to Main Entrance of the campus on your right. 
Information Booth is straight ahead (purchase parking passes).
 
Summer 2022 in-person classes will be located at SSU in Darwin Hall. Refer to the Sonoma State University map for campus parking locations. There is a $5 daily parking fee at SSU and an $8 parking fee for reserved parking. Parking permits may be purchased at the Cotati entrance Welcome Booth, parking permit machines located throughout the campus, or can be purchased online at  https://pmb.csustan.edu/dailypermits/#!/#%2F. 
For directions to the SSU campus and a detailed campus map, go to:  https://www.sonoma.edu/maps
Sally Tomatoes Event Center
Note:  No classes are being held at the Sally Tomatoes Event Center during Winter 2022.
SOMO Village / 1100 Valley House Dr., Rohnert Park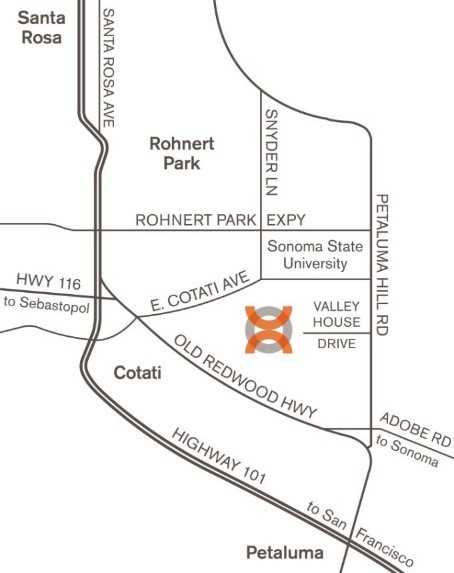 Exit US101 at exit number 481B, turn east;
Turn right/south onto Old Redwood Highway;
Turn left/east onto East Cotati Avenue;
Turn right/south onto Bodway Parkway;
At the end of Bodway Parkway, turn right/west onto Valley House Drive;
Turn right at the 2nd drive to the SOMO Village Event Center at 1100 Valley House Drive.
FREE Parking in front of building and in larger lot.